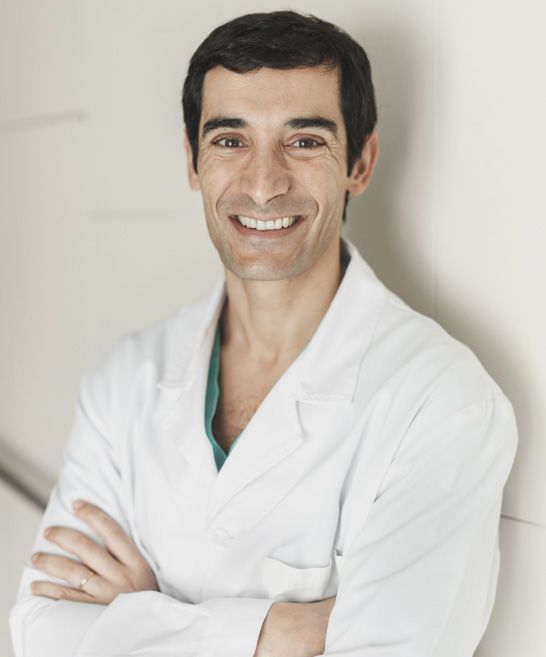 Prof. Dr. Tiago Bilhim
Interventional Radiologist at Saint Louis Hospital and at CUF Tejo, in Lisbon.
I completed my Medicine Degree in 2004 and finished my Radiology internship in 2011. In 2011 I also obtained the European certification in Interventional Radiology (EBIR – European Board of Interventional Radiology) and my Ph.D. in Radiology.
I am currently the director of the Interventional Radiology Unit in Saint Louis Hospital in Lisbon, leading a team specialized in minimally invasive treatments by embolization. I complement my clinical activity with an extensive scientific work serving as Editor for the Portuguese Journal of Radiology and the European Journal Cardiovascular and Interventional Radiology (CVIR)."
Interventional Radiology
Interventional Radiology allows the treatment of benign diseases through innovative techniques.
"Dr. Tiago changed my life. I had unbearable pain during menstruation, and since the intervention of Dr. Tiago, I haven't had any problems! The treatment was very fast and painless. A big thank you for everything!"
"After some months in pain, with daily difficulties to urinate, I turn to Dr. Tiago for a painless and scarless treatment. The improvement was significant. Thank you for your support."
Get in touch
Submit the form below to schedule your appointment with Dr. Tiago